Evaporative Air Cooler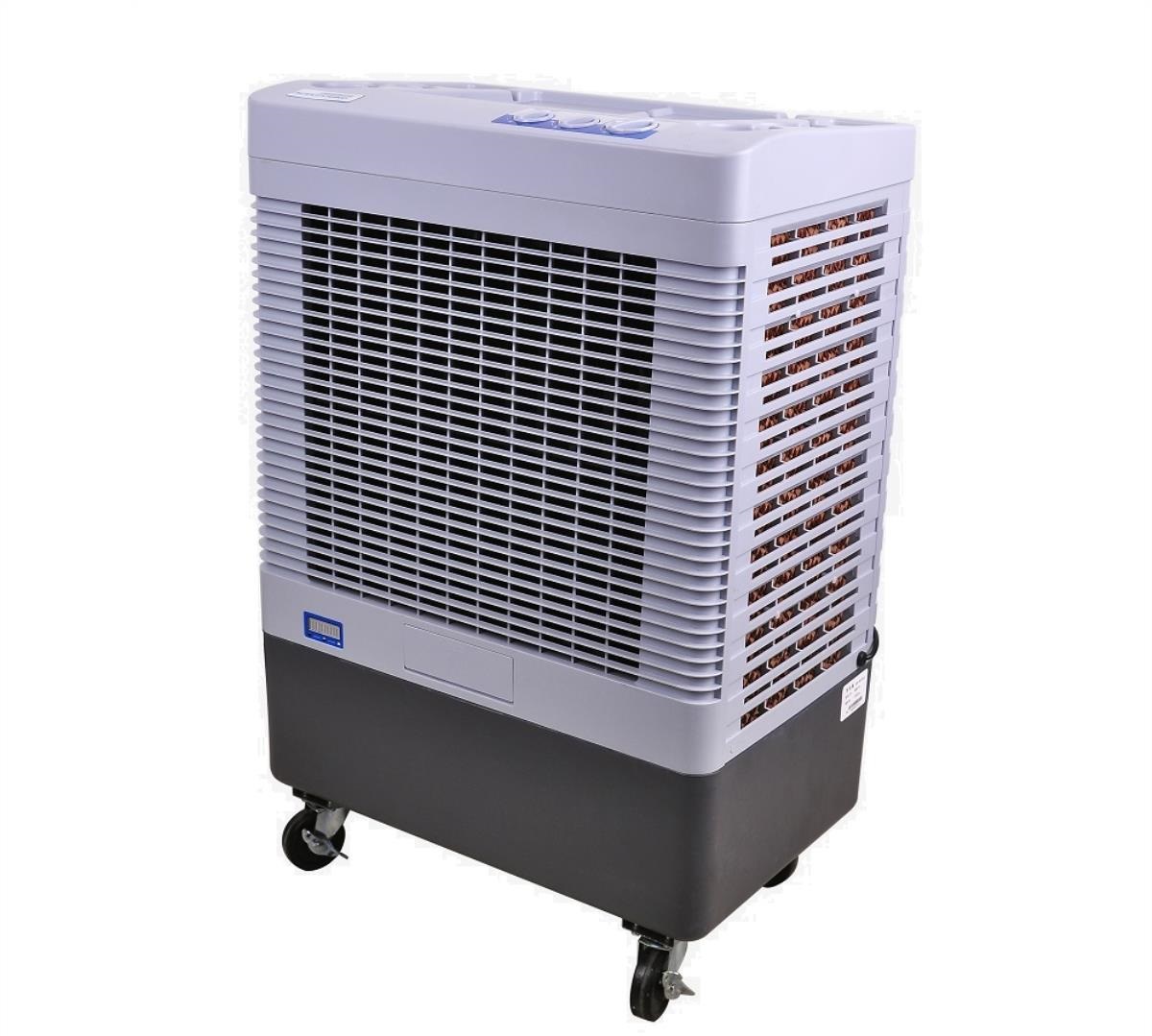 Using Application:
Home& Patio
Repair Shop & Garage
Restaurant& Resorts
Camping& Recreation
Industrial Place
Sporting Events
Agriculture Filed
Principle Evaporative Cooling Machine (ECM)
The evaporative cooling Machine (ECM) being assembled with high-density wet cellular curtain and Powerful low-noise fan will supply you with wonderful cool feeling.
Special in summer it will be great life mate
You need just fill water inside of the water tank then it pumps waters to wet cellular curtain automatically , where the flowing water can be evaporated then it brings away the heating around quickly, thus it makes cooler condition for you.
Just kindly note it fits most outdoor place alike above mentioned and simply indoor place with open air-flowing windows for example restaurant , however it seems not suitable for pure /complete indoor alike bedrooms because of high humidity rate in fact.
(About manufacture: the original company owns patented design of Fan cooling system through its research more than 60 years, with its adequate theoretical practical date, through meticulous research and computing simulation of evaporative cooling)
Main Features:
Cooling Area:149 M2
Airflow:150 CBM/Minute
Water Reservoir: 55 L(2.5-3 hours Run Time)
Assembled Weight:29 KG
Electric Consumption:4.3A/430W