Check valve Piston type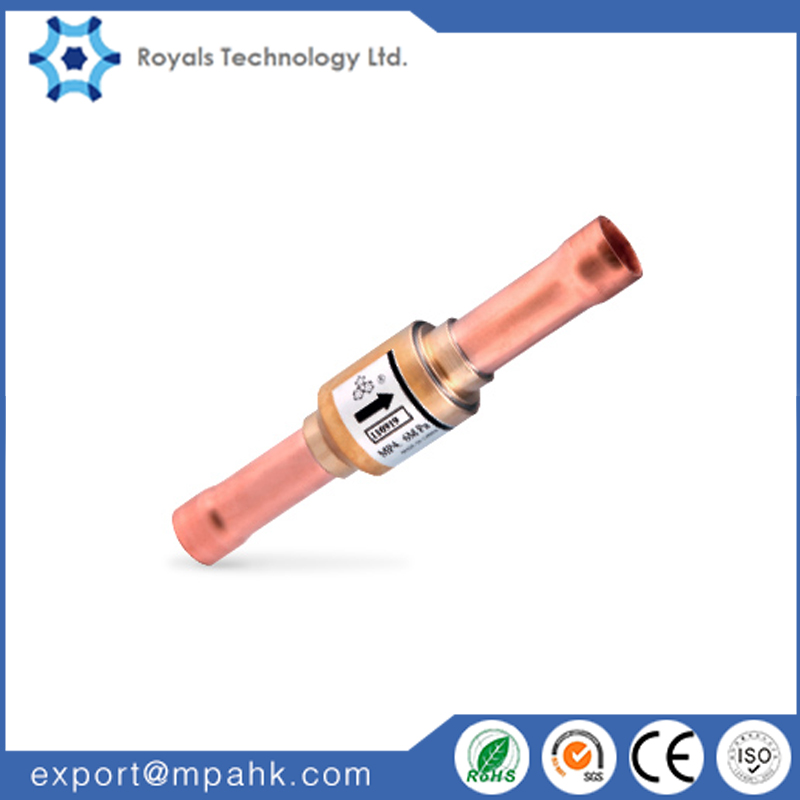 Piston type check valves are designed for installation in commercial refrigerating systems and in residential or industrial air conditioning plants. They are used to control the unidirectional flow of refrigerant so as to prevent backflow.
Features
This valve can ensure the only correct flow direction
Equipped with damping spring to freely install the valve at positions with pressure pulse
Available with two types: straightway valve and L-shape valve, easy to connect
Special version of check valves equipped with reinforced spring, applicable for exhaust pipes in shunt connection with compressors (YCVSH series)
Low pressure drop during operation
General specifications
Applicable for all common HCFC and HFC refrigerant such as: R22, R134a, R404a, R407C, R410A, R507A ...
Minimum/Maximum refrigerant allowed temperature (TS): -50C to 140C
Maximum working pressure (PS): 4.6MPa (46 bar)
Installation position:
- Flow direction corresponds to the arrow
- Straight-way type: preferably installed with vertical axis and flow upwards, sloping axis up to horizontal is tolerable
- L-shape type: flow direction from bottom to top
Declaration according to PED