Electronic Expansion Valve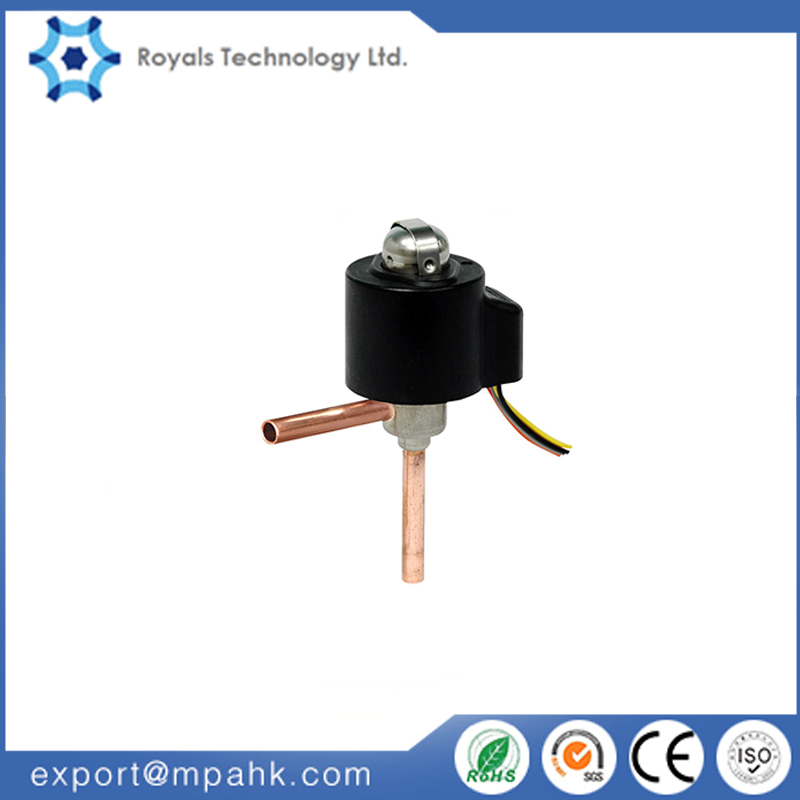 Production Description:
Electronic expansion valves are designed for usage in air conditioning and refrigeration systems or in heat pumps. The valve supports automatic adjustment of refrigerant flow rate and makes the system work under optimized conditions for the purpose of fast cooling or heating, precise temperature control and energy saving. The valve can also be used e.g. for suction line pressure controls. These valves provide bidirectional operation to control the refrigerant flow rate in heating or cooling mode.
Feature:
Applicable for oil-free system (T series)
Smaller installation space: low height, small volume, light weight
Optimized flow path design for noise reduction
Fast operation, Energy saving
Applicable for reversible systems like heat pumps: bidirectional flow
Specification:
Applicable refrigerants: R22, R134A, R404A, R407C, R410A, R507A etc.
Cooling Capacity: 3,5 to 105 kW (R22 Nominal Capacity)
Medium temperature: -30C to +70C (duty cycle rate below 50%)
Ambient temperature: -30C to +60C (duty cycle rate below 50%)
Relative humidity: below 95% RH
Ps: 4.5MPa (45 Bar)
Installation position: Coil upwards, valve rotor central axis within +/-15 versus vertical axis
500 steps (full stroke); 32 20 opening steps
Certifications: UL/CSA and declaration according to LVD or PED
Parameter:
Valve Model

Coil Model

Dimensions (mm)

Coil Product Number

A

B

C

D

E

DPF(T01)1.3C-07
to
DPF(TS1)3.2C-01

PQ-M10 012-000277

38,5

26,4

25,6

700

600

DPF-58013

DPF(S03)4.0C-01
to
DPF(S03)6.5C-02

PQ-M03012-000001

67,5

42,4

33

700

600

DPF-58002