Access Valve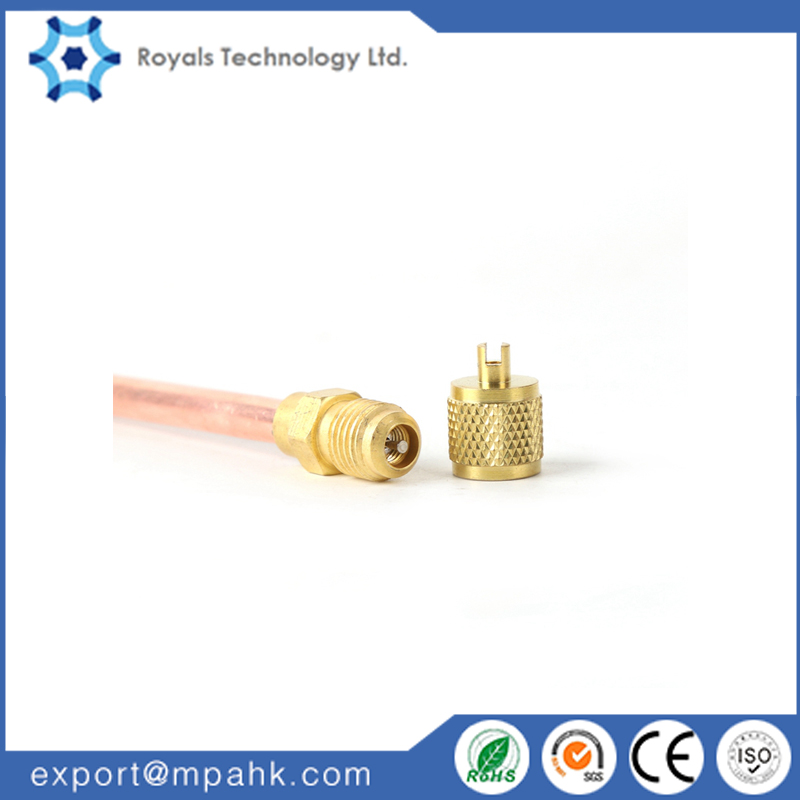 Production Description:
access valve
name:one-way valve for air conditioner part,Single Valve,air conditioner accessory
1)Used for center air-conditioner.
2)Include all series copper pipes,dry filters mufflers valves tee pipes for air-conditioner.
3)We can design and manufacture according to customer's drawing or specific requirements.
Feature:
Cost-effective: A unique non-standard cylindrical valve body is used to improve the performance and reduce costs.
With good appearance and endurable: All nuts (bonnets, charge port cap and flare nuts) and valve bodies have been treated with shot blast to improve the surface strength and make them good looking.
Available without and with charge port.
Specification:
Applicable for all common HCFC and HFC refrigerants such as: R134a, R404A, R407C, R410A, R507
Applicable ambient temperature: -30ºC ~ +55ºC
Applicable medium temperature: -30ºC ~ +120ºC
Maximum working pressure: 4.5MPa (45 Bar)
Installation position: Preferably liquid and suction line
Certifications: UL/CSA and PED declaration
Parameters:
access valve, for refrigeration and air conditioning
| | |
| --- | --- |
| 204AV04A | 1/4 OD x 2-5/8" copper tube extension |
| 204AV04B | 1/4 OD x 4" copper tube extension |
| 204AV04C | 1/4 OD x 3-1/2" copper tube extension |
| 204AV04D | 1/4 OD x 3-1/8" copper tube extension |
| 204AV04E | 1/4 OD x 2-3/8" copper tube extension |
| 204AV04F | 1/4 OD x 2" copper tube extension |
| 204AV04H | 1/4 OD x 0.75x2" copper tube extension |
| 204AV04G | 1/4 OD x 1-3/4" copper tube extension |
| 204AV04K | 1/4 OD x 2" copper tube extension |
| 204AV02A | 1/8 OD x 2-5/8" copper tube extension |
| 204AV02B | 1/8 OD x 4" copper tube extension |
| 204AV02D | 1/8 OD x 3-1/8" copper tube extension |
| 204AV02F | 1/8 OD x 2" copper tube extension |
| 204AV03A | 3/16 OD x 2-5/8" copper tube extension |
| 204AV03B | 3/16 OD x 4" copper tube extension |
| 204AV03D | 3/16 OD x 3-1/8" copper tube extension |
| 204AV03F | 3/16 OD x 2" copper tube extension |
| 204AV05A | 5/16 OD x 2-5/8" copper tube extension |
| 204AV05B | 5/16 OD x 4" copper tube extension |
| 204AV05D | 5/16 OD x 3-1/8" copper tube extension |
| 204AV05F | 5/16 OD x 2" copper tube extension |
| 204AV06A | 3/8 OD x 2-5/8" copper tube extension |
| 204AV06B | 3/8 OD x 4" copper tube extension |
| 204AV06D | 3/8 OD x 3-1/8" copper tube extension |
| 204AV06F | 3/8 OD x 2" copper tube extension |